MCBP King of the Mountain Enduro – 2019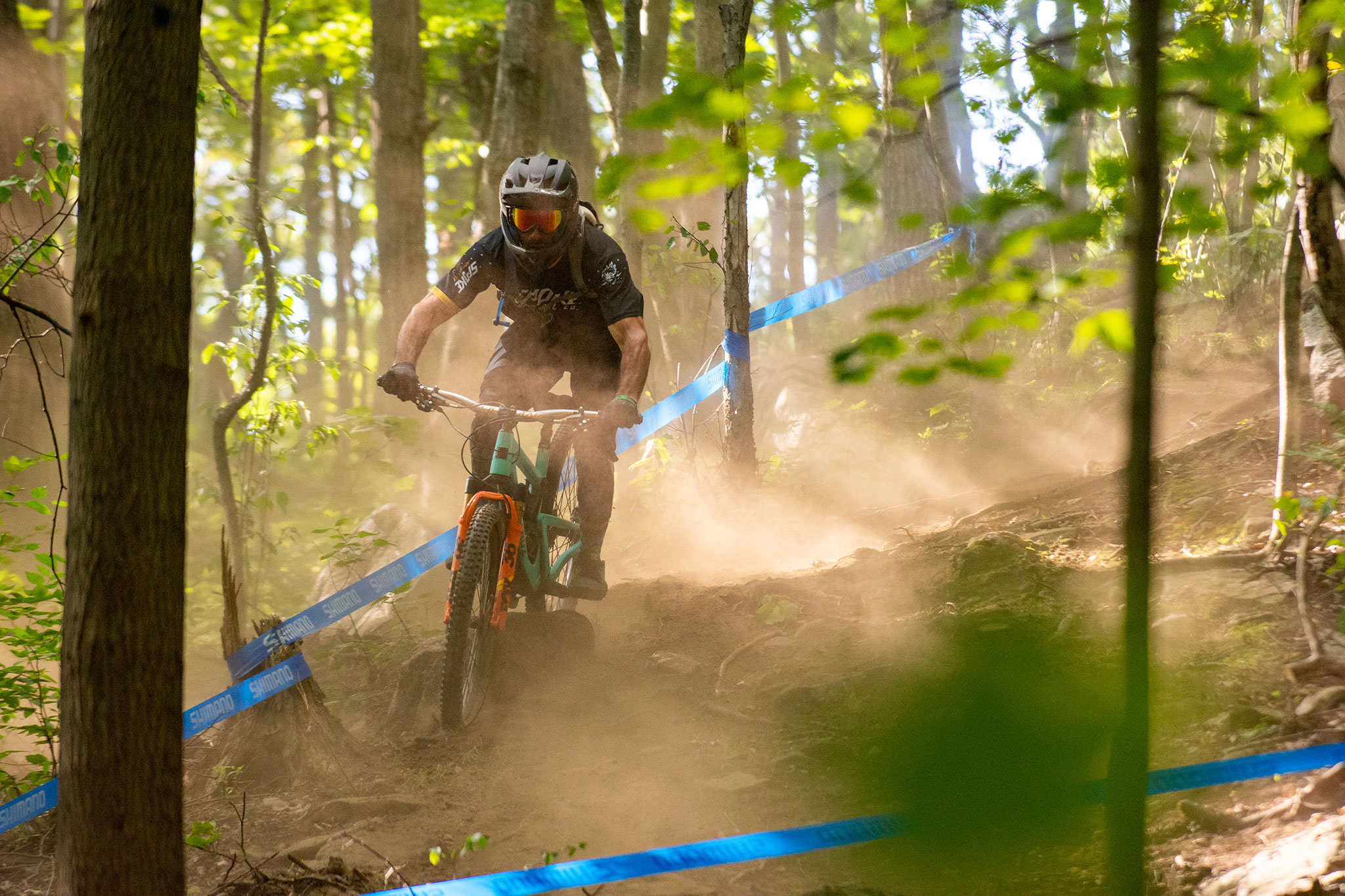 August 17, 2019
Man are Enduros Fun.
Before we get started, I gotta send a shout out to Paul Hanson. Paul waited for us in the woods on Saturday around 4pm just to grab some shots. What you see below is what came of that. This pic came together for a couple of reasons: 1. Paul knowing where to be, precisely, and at what time. 2. Jon and Rich blasting through this section ahead of me and kicking up this amount of dust. Might be the best shot of of me I have. So stoked. Thanks Paul!
Mid Atlantic Super Series
This was our first race with the MASS series. Liked it. Great vibe. No bullshit. Lots of smiling and plenty of friendly faces. Timing is a chip in/out system. Worked well for me. Jon had some challenges. Race entry got you a lift ticket for Sunday (race day) + 50% off Friday and Saturday. Would have been nice to have a 2-day pass/event. Would also be cool to see more of a pit presence from the teams. Saturday was quiet. Got some practice in. Sunday rolled in and you could tell there was a race happening on the mountain.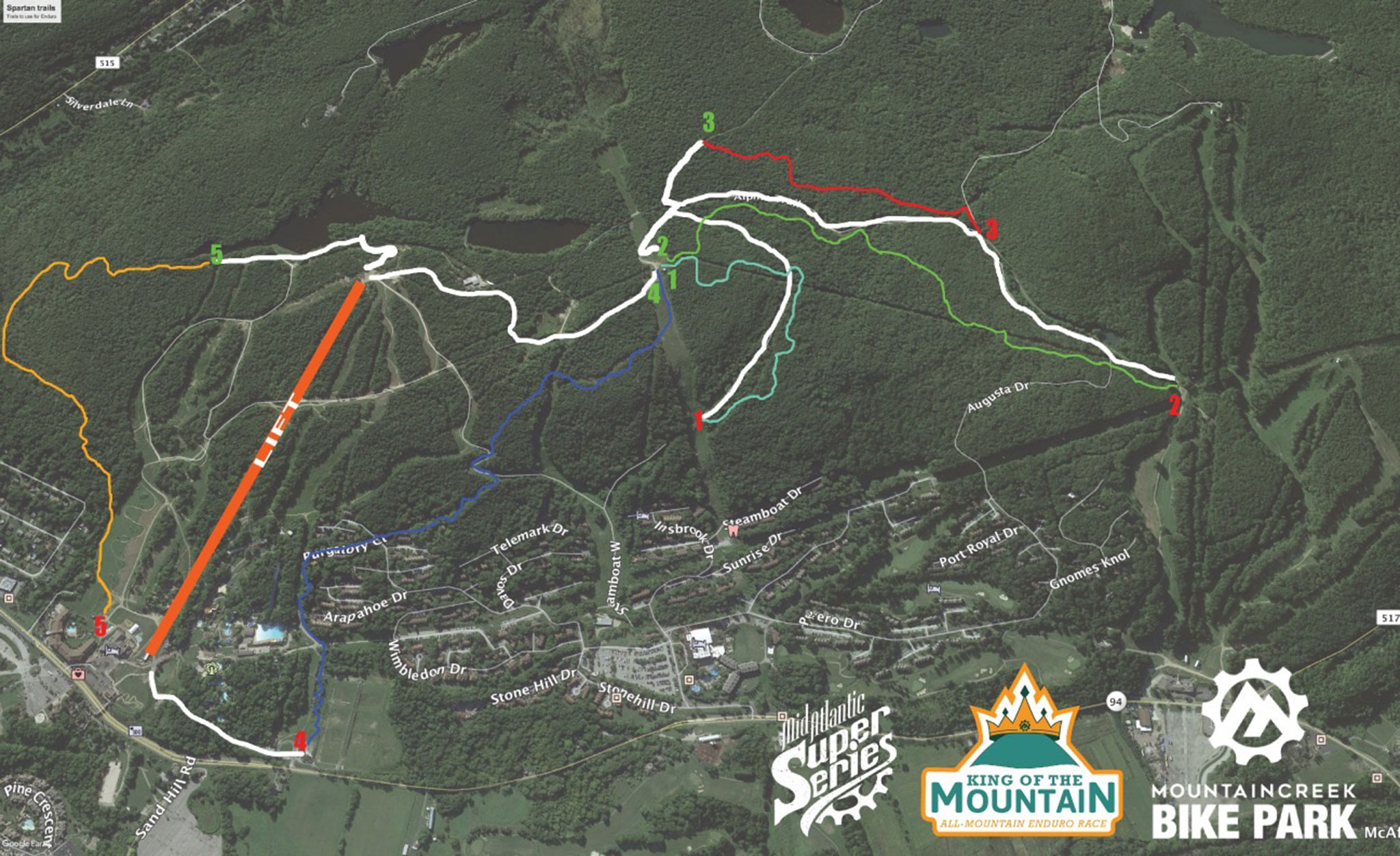 Jon's Race Run
Jon was on fire in practice. Tough to stay on his wheel for sure. He was leading party laps on the enduro courses all weekend. So much damn fun. Come race day, all smiles. Jon dabbed a foot on a climb in stage one and had a good bit of timing issues chipping out. Finished a respectable p7 of 11 in Pro/Open.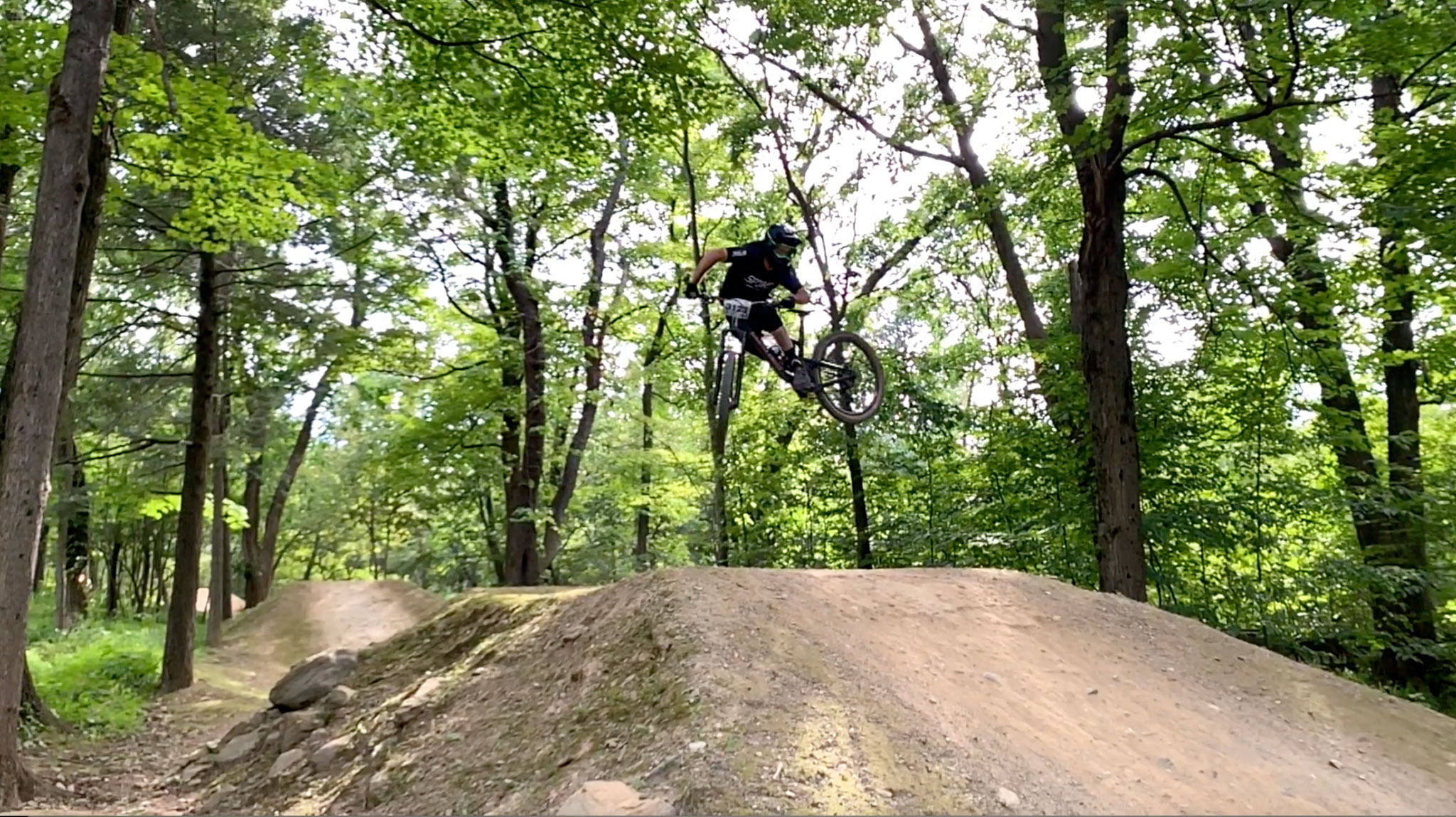 Mike's Race
Felt less than motivated all weekend. Hanson helped make that go away through all positive vibes. Party laps, race practice. We got it all in. When Sunday rolled around, we went to it around 10am with a drop into stage one. I felt good every run. Had more. A lot more. I was saving energy I didn't need to save. Slow going on stage 4 and 5 but fast enough to pull a p3 of 15. Jon repaired three tubeless issues for me including a broken spoke. Each time he had that wheel back up and running so fast. Between that, the practice support and the good vibes, Jon did a great job supporting me. Felt awesome. Thanks man.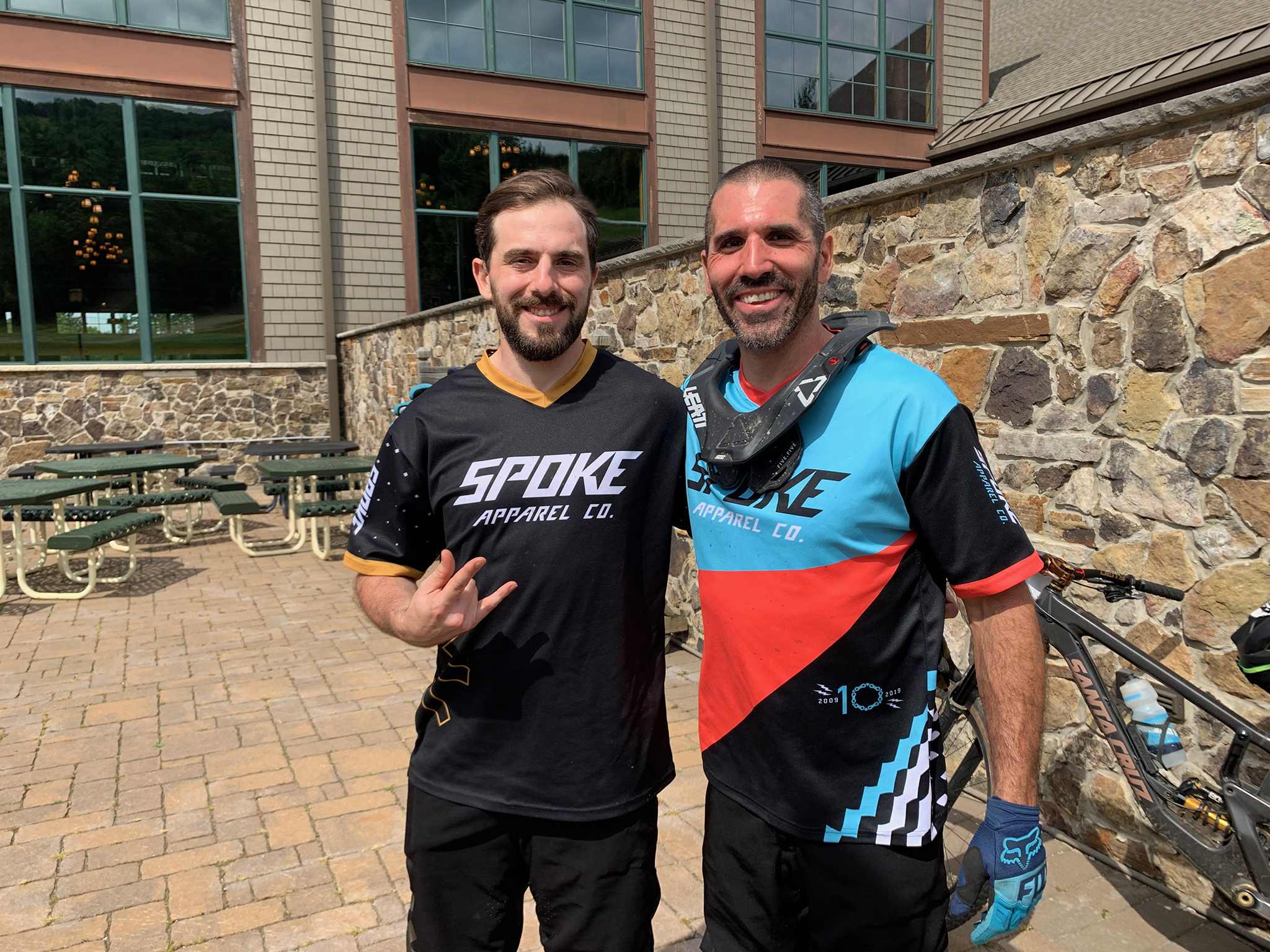 Usual Suspects
Shout out to Hugh Reynolds and John Nicholson for putting on another quality event. These guys had the details dialed from providing all the right info at the racer's meeting to getting podiums knocked out quick and smooth to the prizing. Good work boys!