Mountain Creek ProGRT 2018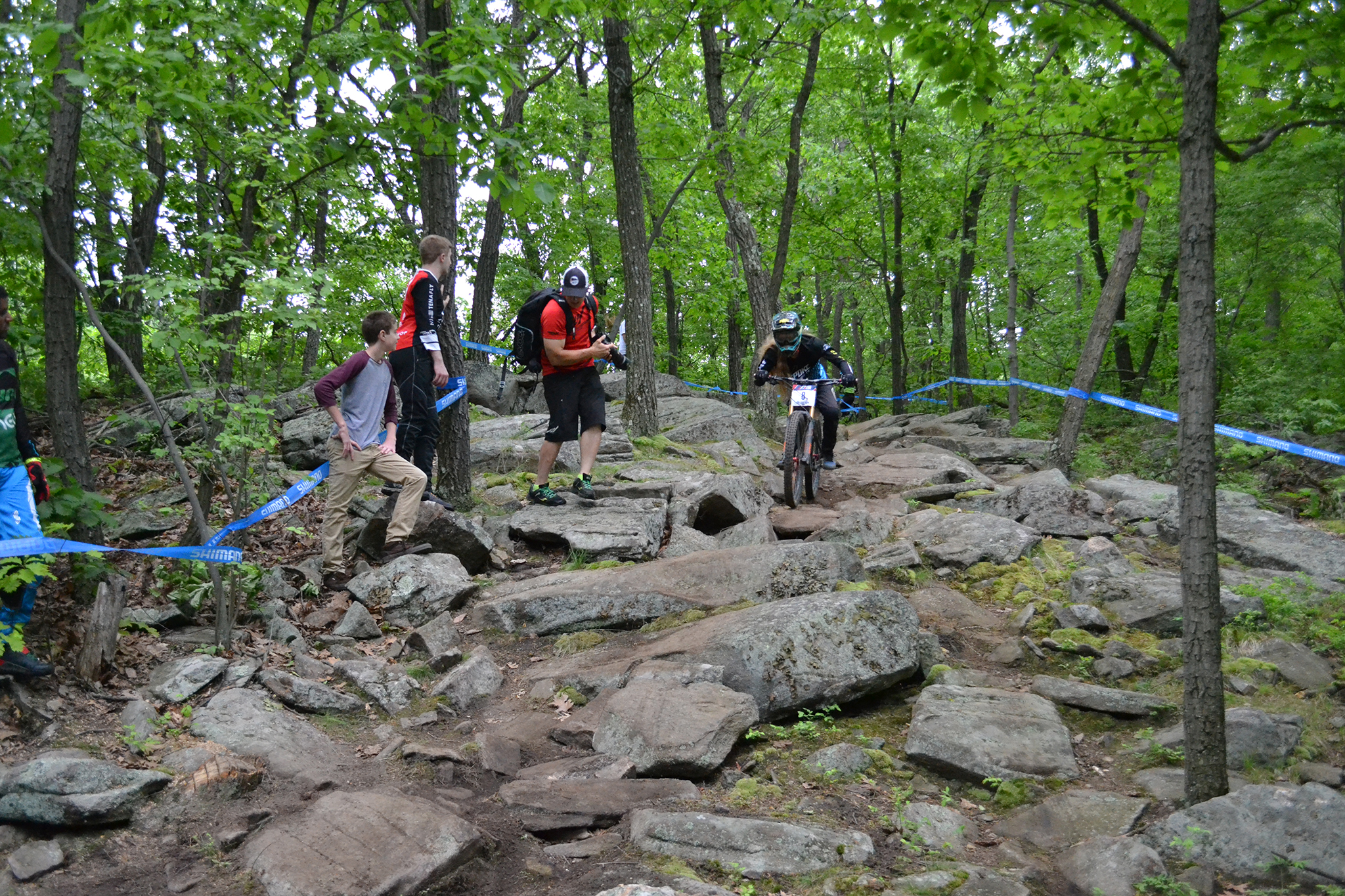 May 30, 2018
It Started Off with Race Cars.
Always wanted to see the crazy-cool-fast stuff Hanson builds and works on all day. After we landed in Vernon and got settled, Dre and I headed on over to Teo Fabrication around 9pm. Jon turned the key and the place lit up like it was the middle of the work day. The not so quiet hum of a CNC machine could be heard in a distant room dousing water and wearing out a helpless chuck of billet like a Goodfella pulling teeth on known rat. The CNC machines never stop running at Teo. They are manned all through the night by the only other soul present at this late hour.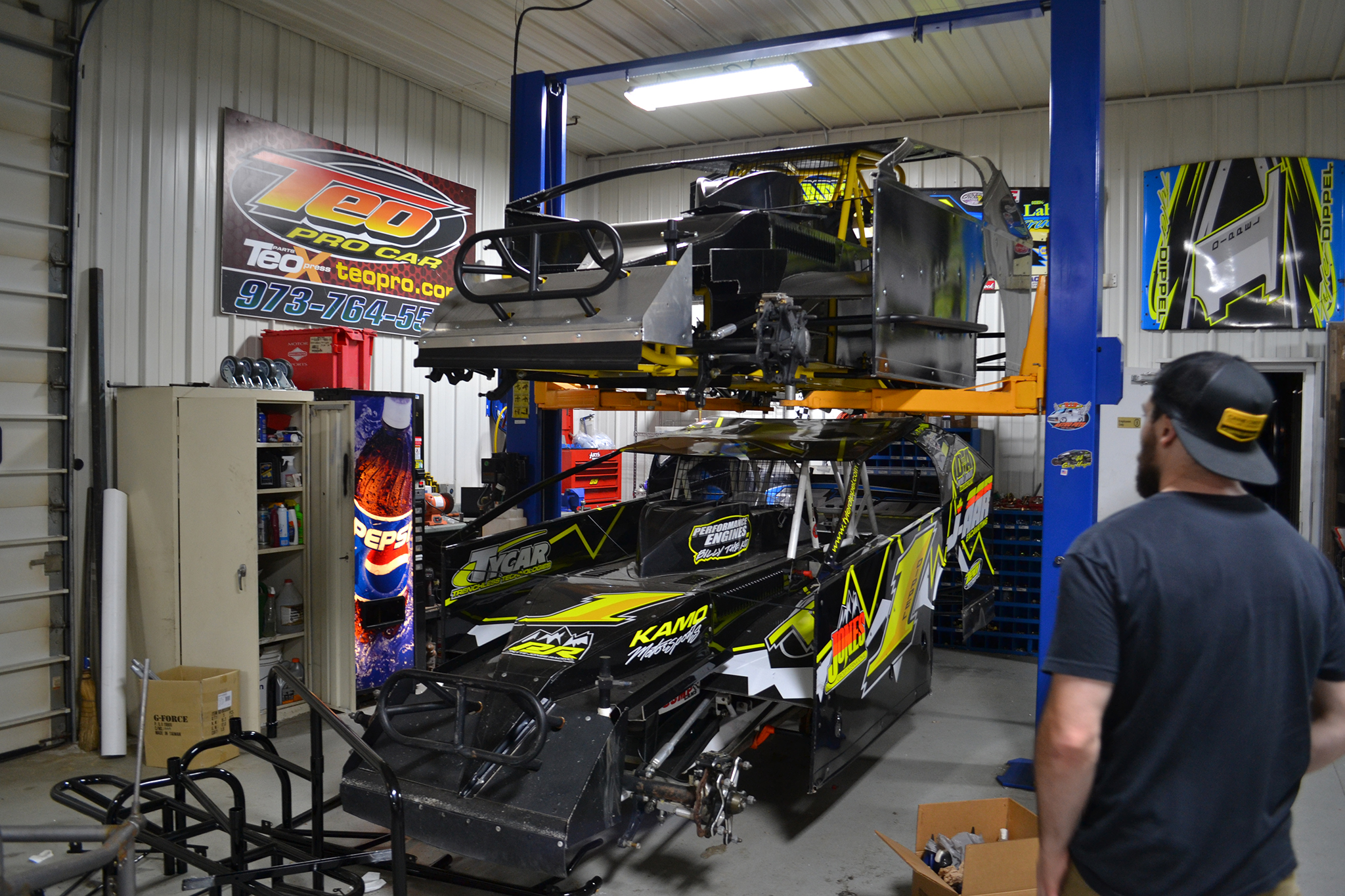 Teo Fabrication is owned by Brett Hearn's brother. If you don't know who Brett is, then you don't much about #winning. With nearly 1,000 career wins, Brett's the most winningest dude to ever go around a dirt circle in a race car. His debut season was 1975. He's been taking names ever since. Teo Fab leverages Brett's feedback to build the sickest dirt modified chassises in the USA. A chassis retails at ~40k for something pretty straight forward. Wanna get fancy and build out the complete car? You're looking at ~250k or more. So yeah, Jon fabs the metal parts for these cars by stacking weld dimes all day for things like bumpers, cage metal, and steering linkages. Of course, the shop works on all of Brett's top secret, one-of-kind cars too.
I'll give you one guess what kind of suspension these cars run. Yeah, Fox. There's a shock dyno at Teo. Back in the day, when Fox wasn't so big, they used to out-source their shock dyno testing. Teo dyno'ed some of the early Fox 40's and reported back to Fox on the results. See those plastic bin draws behind Jon? Every kind of seal, shim stack or spacer a shock could possibly wish for. This room is like heaven for a DH addict into totally dialed suspension.
Anyone that's ever seen Jon instruct an MTB lesson knows that he comes alive when he's helping others learn. Same goes for his craft at work. He didn't hesitate when Dre asked him to see what welding looks like.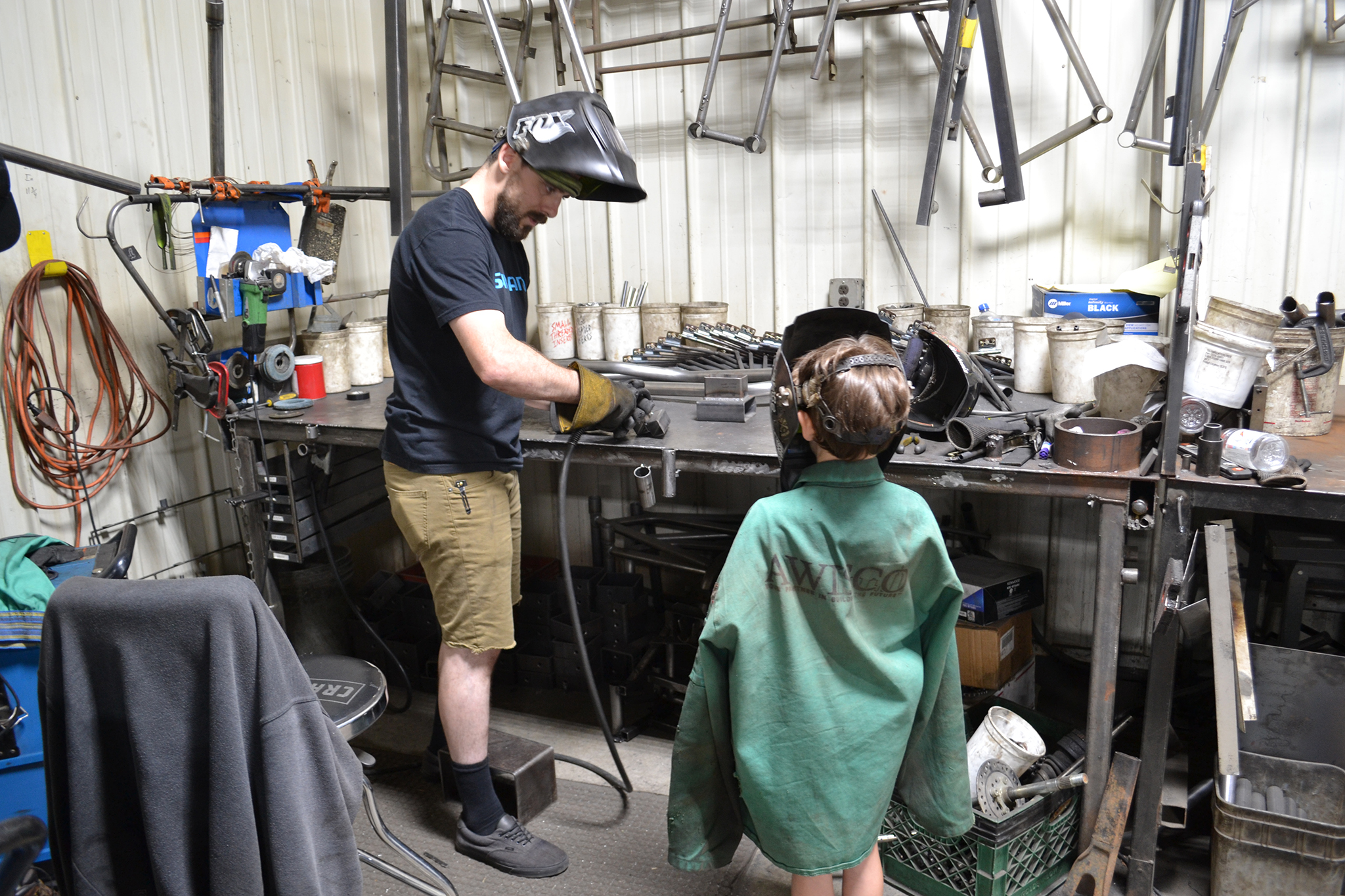 It didn't end with welding. Dre also got several turns on the mandrel bender. So cool. Thanks for showing us around Jon!
The GRT Race Course
George and the team put together a solid track. Rocks, steeps, roots, gaps, you name it. Course was legit and all Jersey style.